WATCH: Cody Simpson & his girlfriend are so cute together in new music video
JUST ADDED: 5 Seconds of Summer will be rocking the stage at this year's iHeartRadio Music Festival Village in Las Vegas! The band sat down with Ryan Seacrest to break the news. Click here to buy your tickets now, before they sell out!
Listen to Cody Simpson on iHeartRadio
For those of you that do watch ABC's Dancing with the Stars, you know Cody puts some great on stage chemistry in his performances with his partner. However, that is not coming in between his relationship with Gigi Hadid. The two are so cute together, you couldn't possibly want them apart.
What better way to show the world you're in love than being in a music video together? No better way!
Cody and Gigi show the world what it's like to be in love. See for yourself.
Late night walks on the beach? Check.
Cuddling? Check.
Hand running through hair? Check.
Close together? Check.
About to kiss? Check.
And another picture, because, they're totes cute together!
Now that you have the ultimate video check list, you can watch the entire thing below!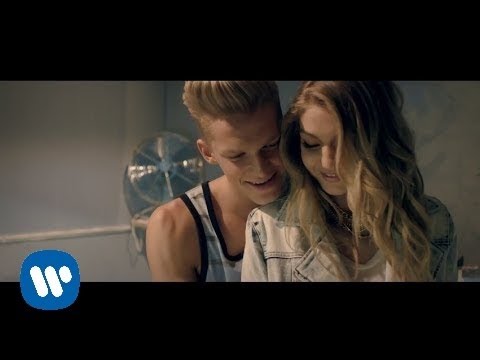 They're so dang cute together! Can you hear us screaming?
This video also has a sexier vibe than what we're used to seeing in Cody's videos, so that's also another bonus.